Simone Mangiapane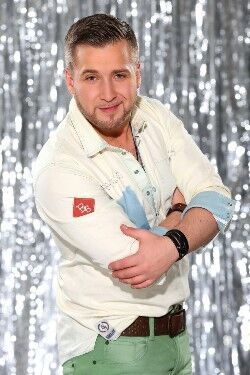 Alter                                28
Geburtsdatum         25.04.1985
Staffel                                    10
Platz                                       7
Simone war Kandidat der 10. Staffel. Er schaffte es bis in die 4.Mottoshow schied dort aber aus und belegt somit den 7.Platz.
Über Simone
[
]
Auf seinem Stapler kann der "DSDS 2013″-Teilnehmer singen, wann er will und das tut er für sein Leben gerne. Mit 3 Jahren hat er seine Liebe zur Musik entdeckt. Seinen ersten Auftritt hatte er mit 13 Jahren in einer Jugenddisko. Heute hat er öfter kleinere Auftritte, schreibt eigene Texte und macht gemeinsam mit seinem Freund Sascha Musik, in dessen Tonstudio sie auch Songs aufnehmen.
Ansonsten geht Simone ins Fitnessstudio, macht Kickboxen und er kocht sehr gerne. Sein Vater hatte früher ein Restaurant, wo Simone kochen lernte. Simone hat eine Narbe am Kehlkopf, da er als 2-Jähriger einen allergischen Schock auf ein Medikament erlitt und ein Luftröhrenschnitt gemacht werden musste. Daraufhin musste er 7 Jahre eine Kanüle im Hals tragen, was als Kind für ihn nicht einfach war.
Seine Stimme beeinflusst dies heute jedoch nicht, wie der "DSDS 2013″-Teilnehmer sagt. Simone, der seit 2 Jahren Single ist, hat noch eine Schwester Stefania (27). Seine Eltern sind geschieden. Derzeit macht sich Simone große Sorgen um seine Mutter, die schwer krank ist. Auch während des Recalls auf Curacao hat die Sorge um seine Mutter seine Konzentration auf den Wettbewerb überschattet.
Bei "DSDS 2013″ möchte er gewinnen, u. a. damit seine Mutter stolz auf ihn ist. Doch er muss jetzt erst mal die Zuschauer überzeugen, für ihn anzurufen. Denn er ist einer der 6 Kandidaten, die noch bangen müssen, ob sie zu den Top 10 gehören und in der ersten Mottoshow antreten dürfen.
1.Mottoshow
[
]
Song:End of the road von ?[[File:Dsds-2013-simone-mangiapane-singt-end-of-the-road-v

on-boyz-ii-men.jpg|thumb|236px]]
Prozent:9,45%
Simone ist in dieser Show weitergekommen
2.Mottoshow
[
]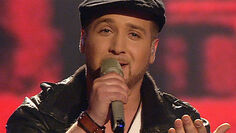 Song:? von ?
Prozent:7,44%
Simone ist in dieser Show weitergekommen
3.Mottoshow
[
]
Song:You can´t hurry love von ?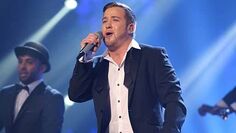 Prozent:5,01%
Simone ist in dieser Show weitergekommen
4.Mottoshow
[
]
Song:Bilder von dir von ?
Prozent:5,76%
Simone ist in dieser Show rausgeflogen