Sie war Kandidatin in der 9. Staffel. Sie kam bis in die Liveshows und belegte dort den 8. Platz.
                         Vanessa Krasniqi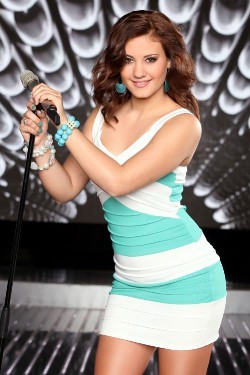 Alter 25
Geburtsdatum                          22. Juni 1994 
Staffel                                        9. Staffel
Platz                                          8. Platz
Über Vanessa
[
]
Wohnort: Iserlohn (Nordrhein-Westfalen) Geschwister: Halbbruder Dardan
Ihr Spitzname: Vanii Ihr Sternzeichen: Krebs Ihre Augenfarbe: grün/braun Ihre Haarfarbe: braun Ihr besonderes Kennzeichen: ansteckendes Lachen  Instrument, das sie spielt: Klavier  Ihre Hobbies: Singen, mit Freunden treffen, Fitness, Tanzen, Facebook  Ihre Lieblingsmusik: R'n'B, Old School, Balladen, Pop  Ihre Lieblingskünstler: Christina Aguilera, Beyonce Knowles, Bruno Mars  Ihre Lieblingssongs: "Talking to the Moon" von Bruno Mars und "Beautiful As You" von All 4 One 
Das ist Vanessas größter Wunsch: Sie möchte DSDS gewinnen. Ihr Lebensmotto: Lebe deinen Traum! 
Top 16 Show
[
]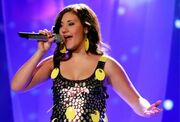 Song: I´ll be there von Mariah Carey
Prozent:6,90 %
Vanessa ist in dieser show weiter gekommen
1. Mottoshow
[
]
Song: Rolling in the deep von adele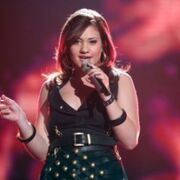 Prozent:11,93 %
Vanessa ist in dieser show weiter gekommen
2. Mottoshow
[
]
Song: Titanium von sia
Prozent:9,48 %
Vanessa ist in dieser show weiter gekommen
3. Mottoshow
[
]
Song: Bleeding love von Leona lewis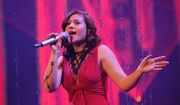 Prozent:7,38 %
Vanessa ist in dieser show rausgeflogen
Bilder
[
]
Videos
[
]